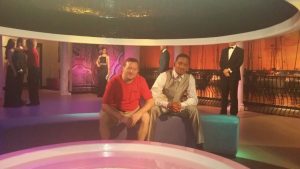 Gary Gouldie.
Hi my name is Gary Gouldie. I have been working with clients with learning disabilities for over 24 years. I have worked all over Belfast in both Day Care and Residential settings. Caring for people has been a huge part of my life. I have been volunteering in this sector for over 26years with Gateway Clubs and Special Olympics. I also sat on the Board of trustees for N.I. Disability Sports.
My hobbies are football, swimming, going to the gym, cinema, walks, travelling and spending time with my family. I am married to my wife Sinead and I have three daughters Caoimhe, Rebecca, and Alana.
I was a founder member of the Belfast Special Olympics Football Club. During this time, I was involved in all areas of the club, managing the transportation of the team as we played all over Ireland, Coaching the squad, being the registered first aider for the team and general dogs body.  I am the treasurer of the club and I have been the vulnerable adult's coordinator also. I have successfully organised and taken a group of 28 athletes to Cleethorpes where we represented Ireland and won two of the three categories we entered and was runners up on the other one. We also had a lot of success at home winning all Ireland Leagues and Cups.  We were invited to Birmingham where we played in the Aston Villa Academy, we have had cup success for a number of years at the Belfast / Coca Cola cup. along with taking part in the world games.  Throughout my 24 year's experience I have gathered a lot of very applicable courses and qualifications.
C.O.R.E. Is my only business experience.  CORE was created out of necessity. Through my experience I recognised there was a huge gap in the non-overnight Social / Respite area and a need that both the clients and carers had. After discussing this with John we both agreed that there was such a need for this that we should explore the opportunities that we could offer to people with disabilities. I am very proud to say that we have been making a very positive impact since 2009, as you will read in out testimonials page.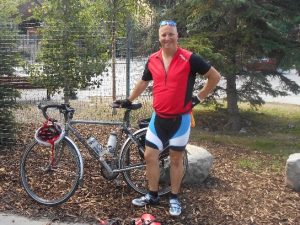 John Cartmill.
From 1995 I have been involved in the Nursing/Caring profession working for Premiere Nursing Agency based in Belfast. As a carer I have worked in numerous locations throughout the greater Belfast Area. My places of work have included all the major hospitals in Belfast, MS Society, various nursing homes, and hostels for adults with learning disabilities. I have also worked in two learning disability day centres for a period of 5 and a half years.  As you can see most of my time has been spent in the learning disability sector.
I have grown up with an older brother who has a learning disability. Understanding this condition has given me great insight into this field which is invaluable whilst working in the caring profession.
My hobbies include cycling, cycling and of course cycling. I cycled across Canada in 2000 raising £7000 for the Children's Hospice. I also cycled New Zealand 2002 Ireland on 4 occasions and cycled across America in 2005. I have also have cycled twice across America and spent a short time cycling in the Rocky Mountains.
CORE is my second business. I ran my own cycle touring business as a Cycling Tour Operator for 5 years taking cyclist around Ireland on bicycle. As you can see I'm kind of a keen cyclist. I've also been involved in assisting as a coach for the Belfast Special Olympics.
I'm married to Laura and have 3 children, Jesse, Ella and Ezra.
We currently have a female support team to meet the additional support needs for our service. Again everyone involved directly with CRS will have an enhanced police check through (ARC) Association for Real Change and the appropriate training required to support our clients.